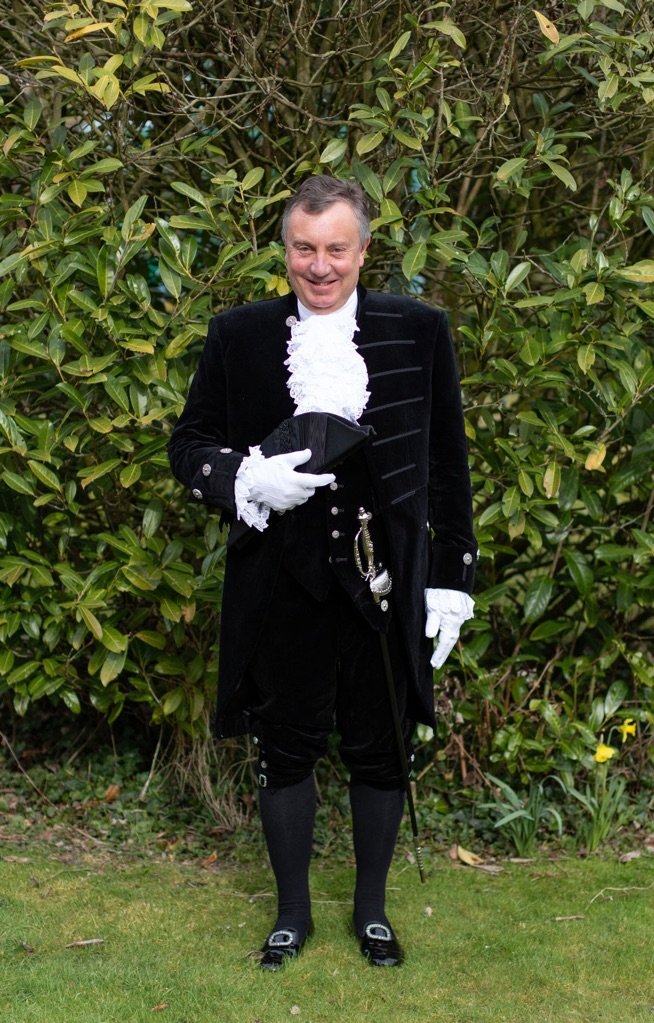 High Sheriff of Bedfordshire 2023 – 2024
The High Sheriff of Bedfordshire for 2023/2024 was installed on Friday 24th March 2023.
Russell Beard, who succeeded Lady Clifford, was sworn in at a ceremony held at Bedford Modern School. 
Welcome to my website. I hope that you will find it both interesting and useful. There is information about the role that a High Sheriff plays in the Bedfordshire Community, a short history of the role and other helpful links to charities and voluntary organisations. 
A Brief Overview of the High Sheriff's Role
Although largely ceremonial now, the High Sheriff still to this day remains the Sovereign's representative in the county for all matters relating to the judiciary and the maintenance of Law and Order. Keeping these close links with our judiciary and Police forces remains pivotal to the role today, ensuring that these services have both the support and respect of the communities that they help and protect.
The duties of the High Sheriff have been adapted and moulded to tackle the needs of each century.
In a period of huge social change, the High Sheriff of the 21st-century still fulfils the ancient role supporting the Shire, upholding its peace, encouraging loyalty to the Crown and stimulating its communities in voluntary societies to work for the common good.
The High Sheriff of Bedfordshire for the year from April 2023 to April 2024 is Russell Beard. You can find out about Russell by clicking here.
---
Contact 
Email | info@highsheriffofbedfordshire.org
Highsheriffs.com/Bedfordshire/